Employment Opportunities
Associate Veterinarian - Posted 07/08/2021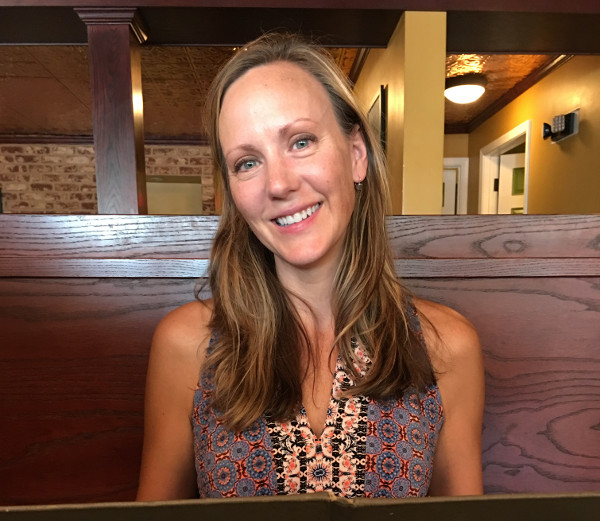 My name is Mikie Dawson and I graduated in 2007 from Washington State University. My husband and I own the Waynesboro Veterinary Clinic and we are looking for an exceptional new doctor to join our team. As a veterinarian, you will not have any trouble finding a job but I encourage you to find the RIGHT job.
The Waynesboro Veterinary Clinic currently has 6 full-time doctors! The practice was founded in 1979 by Dr. Dennis McCullough (UPenn – 1977) and we are lucky enough to have him as an excellent mentor. He loves to learn and he attends numerous hours of CE beyond the state requirements. For a veterinarian that has been practicing for over 40-years, he continues to strive to try new procedures and treatments. However, his greatest assets are his surgical skills and many veterinarians in our area refer their surgical cases to Dr. McCullough because he is thorough and meticulous. He has even successfully repaired a few PDAs including his own dog, Derby! He is also proficient at endoscopy and orthopedic surgeries. Dr. McCullough is no longer seeing appointments but has taken more of a mentoring role to the other veterinarians including hands-on training during difficult surgeries.
I have a deep love for internal medicine and I spend many hours performing echocardiograms and abdominal ultrasounds. I also perform a wide variety of surgeries but I have a relentless dedication to medical problem solving and a deep passion for clinical pathology. Dr. Twigg (Virginia Tech – 2012), Dr. Welsh (Kansas State – 2012), Dr. Adkins (Purdue University – 2014), Dr. Grimes (UPenn – 2016), and Dr. Glass (OSU - 2020) are all excellent surgeons and diagnosticians! They each have their own specialties (including exotics and pocket pets) and each provide a unique prospective to our cases. I am very proud of our medical team!
As a new veterinarian to any hospital, it will be important that you have a team of colleagues to give you the support you need to be a confident surgeon and diagnostician. We solve cases as a team when we are puzzled and support each other when the cases are demanding and/or difficult. We work very hard to get our patients well and back home to their families. We all attend CE regularly and we make a point to encourage the professional interests of each doctor and staff member. We offer a wide spectrum of diagnostics and treatments including echo, ultrasound, endoscopy, laser therapy, cryo-surgery, digital radiography, and orthopedic surgery. Additionally, we continuously look to add new technologies to our practice to enhance and expand our services.
As further proof of what a great place this is to work, we have an AMAZING group of licensed technicians, veterinary assistants, and CSRs! They are all knowledgeable and responsible in their respective focuses. Their technical competency allows us doctors to be efficient in our work because we are confident in their abilities. We have very low employee turnover and one of our licensed techs has worked at our hospital for over 30-years! One of our CSRs has been at our clinic for over 20-years! Others have been with us for well over a decade (and still going strong!). Our clinic has a loyal and happy core team of staff members. Each employee contributes to the success and mission of our clinic.
Many of our staff members have spouses and children. This is a great place to work if you want to have a family because we understand the need to balance work and home life.
Our associates are paid a base salary with a monthly bonus of 23% of production. Additionally, we provide an extensive benefits package to all full-time employees that includes 100% employer paid medical (with only a $250.00 deductible), 100% employer paid dental, 100% employer paid vision, 100% of your CE requirements (with encouragement to select CE courses of interest!), 100% paid professional organization dues and license fees, discounted gym membership for our local gym, personal pet care and retirement with employer contributions!
We are located in Waynesboro, PA which is approximately an hour from both Washington, DC and Baltimore, MD. We're also about 35 minutes from historic Gettysburg, PA.
We do not take after-hour emergencies because we are supported by a few emergency clinics close by. Being that we are so close to so many cities, we are able to refer cases to a multitude of specialty practices based on the specialty required.
For more information regarding our practice, please take a look at our website WaynesboroVeterinaryClinic.com and Facebook page. If you are interested in becoming part of our special and growing team, please contact our practice manager, Patrick, at Patrick@waynesboroveterinaryclinic.com!
I look forward to hearing from you!

Mikie Dawson, DVM